Harry aka Mister BEEP founded BEEP – Beautiful Experiences Extraordinary Places lovingly called Gobeepbeep in 2015.
Before that, he worked at MTV and Vh1 for 8 years organising International Music Festivals and several popular TV shows until he converted his true Passion for seeking extraordinary experiences around the world and initiating others, into his life's work.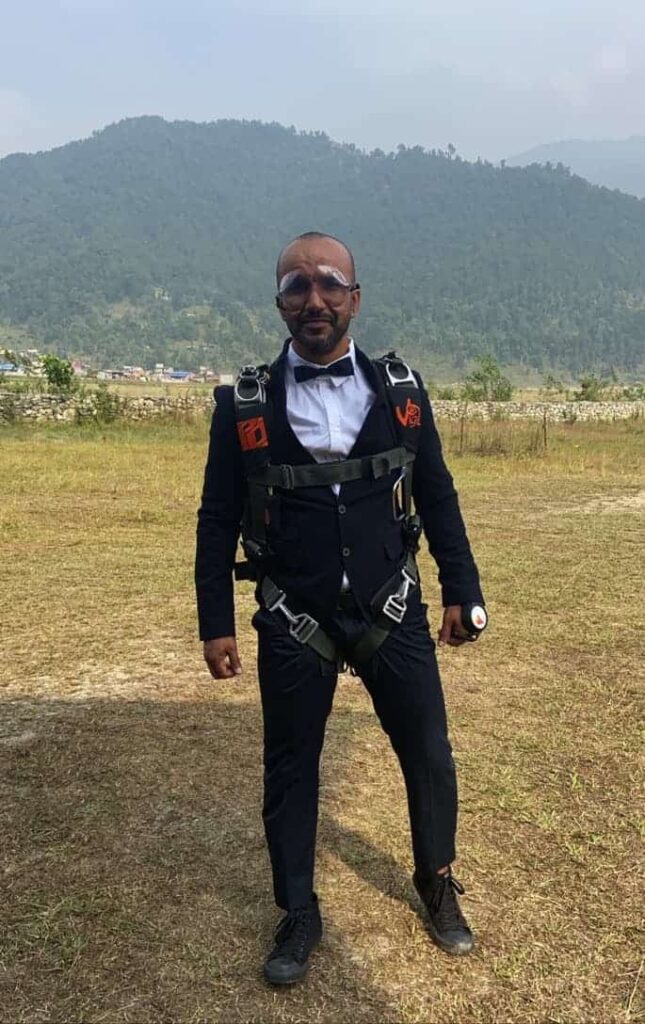 Harry was the first Indian civilian to ever skydive solo over the Himalayas and definitely the first ever to be doing so wearing a bow tie. He then made both his 67 years old parents do this skydive too, you can see his dad's skydive video here 🙂
When is he is not skydiving out of planes, you will find him under the ocean making friends with whales and sharks.
You can follow Harry's crazy adventures on Instagram > @mister.beep