This Skydiving Event Near India Is Where You Want To Be This November
India is known for many things but Skydiving isn't one of them, not yet at least. There are of course places like Aamby Valley near Mumbai and Pondicherry and a few others where Tandem Skydiving Events do get organized from time to time. But let's face it Skydiving In India is not really what most people would trust their lives with simply because of the poor track record with quality and standards, in general.
Now what if we told you that the most awesome world class skydiving experience in the world gets organized just outside our country, right around our backyard, every year only in November?
DATES: 19th November to 24th November 2019
( You can choose to get there a day or two late or leave a day or two early if that works better with your schedule, mention that in your application and it can be sorted out)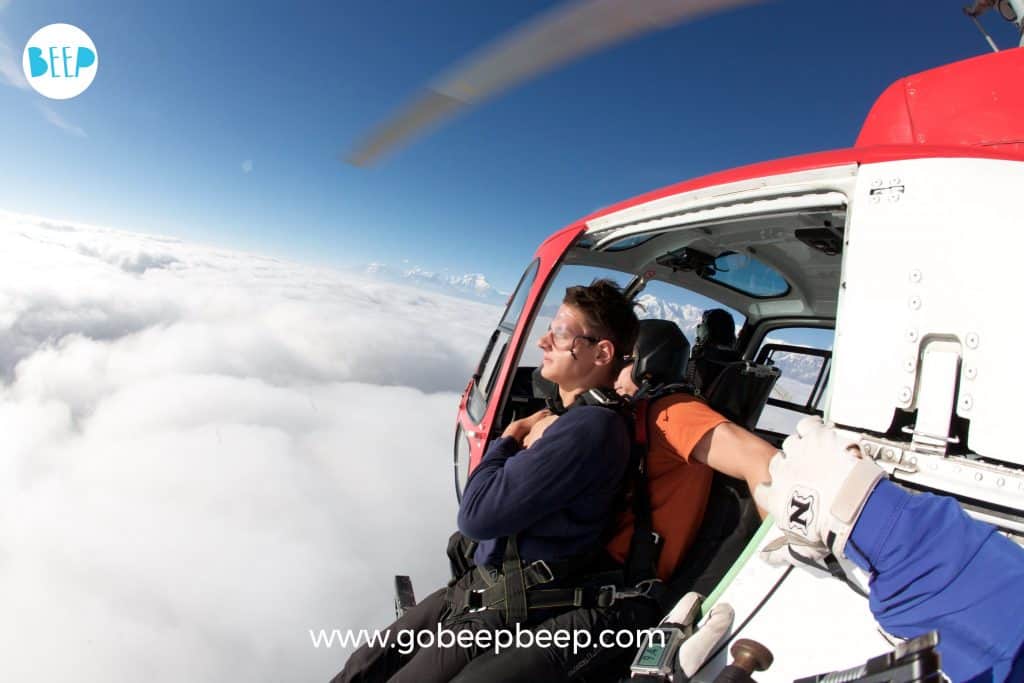 We are talking about the ONCE-A-YEAR-ONLY Skydiving Over The Himalayas event we organize in Nepal with special permissions from the Government of Nepal for just one week in the year 🙂
We are talking about jumping out of a helicopter from 15000 feet over the Snow Clad Himalayas  meant only for 100 people a year. We fly down equipment and Skydiving Specialists from different countries across the world to create a temporary Skydiving Dropzone in a gorgeous spot in the mountains. All this is done just for this one week in the year in November when the weather is beautiful and pleasant and perfect for Skydiving
People not just from India but all over the world apply to participate in this rare event. So we may not have that many opportunities for Skydiving in India but that doesn't stop us from creating one of the world's best skydiving experience right in our neighborhood.
This is a truly Once-In-A-Lifetime experience that has no parallels.Last year we had permissions from the Government for only 100 people and this year is no different…..
So if I were you, I 'd be Applying Now to know the details.
You Snooze, You Lose 😉